Air Freight
During the execution of air cargo Trailfracht is a responsible and reliable partner.
Download "Airfreight" (PDF, 289 KB)
Through global cooperation with independent partners, each geared to the needs of the country, we guarantee a high standard of quality for you.
Vienna National Airport is now and in the future the hub to the former Eastern countries.
Air freight: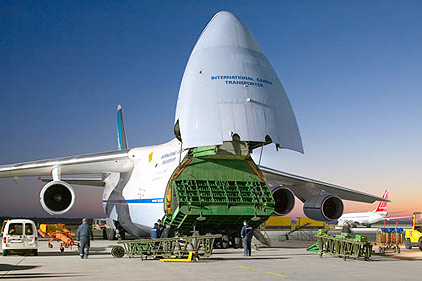 • Consolidation
• LD-containers
• IATA Direct services
• Door to Door services
• Part and full charter
Services:
• Customs clearance local and abroad
• Issuing of AWB documents according to l/c terms
• Packing
• Shipping of goods of all kinds, such as:
· Consumer goods
· Food
· Machinery
· Dense cargo
Our team provides you a customized offer! Give us a call!